Our Mission
The TV Writers Studio (TVWS) is a one-of-a-kind program that gives its students a real-world TV writing experience they could get nowhere else. Created by Emmy-Award Winner and veteran screenwriter Norman Steinberg, the goal of the TVWS is to develop highly skilled, experienced professionals with strong portfolios who will be prepared to begin careers in the television industry as writers, creators, and leaders.
Like a real TV writers room, students come together at the Steiner Studios in Brooklyn to create a new TV show. They break stories, write scripts, and in year two turn to producing a sample of the show they have created. During the two-year program, they also write their own original pilots, a web series, and will graduate with a portfolio that launches their careers as TV writers.
Veteran writer and producer Ken LaZebnik oversees and teaches, along with highly experienced TV, film and new media industry veterans as well as members of LIU's Media Arts Department, such as Professors Larry Banks and William Rabkin.
An impressive lineup of guest lecturers – showrunners, directors, producers, actors, network and cable executives, and agents, etc.– share their expertise and experience, either in the classroom or from Los Angeles via video conferencing, providing the TV Writers Studio cohorts with an intimate view of day-to-day "life" in the TV, film and new media industries.
The Founder
"The 20 - 25 students chosen to join the TV Writers Studio will find out what it's like to be on the day-to-day writing staff of a TV series, where they will experience the joy of collaborating on a pilot script and the agony of eating awful Chinese take-out at two in the morning."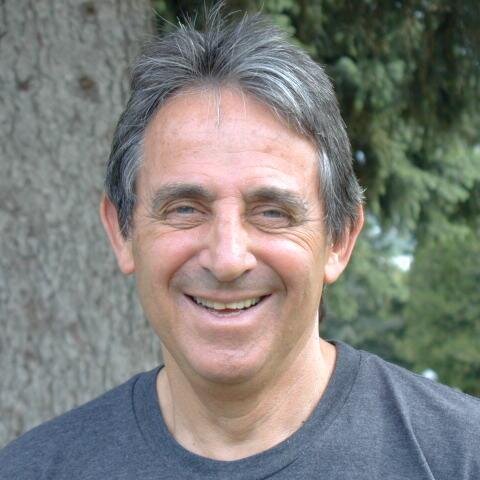 Norman Steinberg - Founder, LIU TV Writers' Studio
Norman's work has been recognized with an Emmy Award, a Writer's Guild Award and a British Academy Award nomination. He's written screenplays for numerous films including Blazing Saddles, My Favorite Year and Johnny Dangerously. In the television arena, he has served as writer, creator, showrunner and executive producer, leaving his mark on such programs as Cosby; When Things Were Rotten; Doctor, Doctor"; Showtime's Paradise; and the 2011 CineMax TV series, Chemistry. A graduate of the University of Maryland and the University of Pittsburgh School of Law, Norman previously taught at the Writing Seminars at Johns Hopkins University and at the American Film Institute (AFI).
The Director
"The LIU TV Writers Studio is a unique program - the hardest thing in the world is to find a place to practice the skills writers use in a TV writers room. This program is the only M.F.A. in the world that operates on the real world experience of being in a writers room every week."
Ken LaZebnik - Director, LIU TV Writers' Studio

Ken writes for television, film and theater, and has written one-hour television dramas for twenty-five years, including writing and producing for Touched By An Angel, Star Trek: Enterprise, Army Wives, Providence, and When Calls The Heart. With Garrison Keillor, he co-wrote Robert Altman's last film, A Prairie Home Companion.
Ken has previously taught screenwriting for the USC Peter Stark Producing M.F.A. Program, as well as at University of California, Riverside, and Pepperdine University's M.F.A. in Screenwriting Program. He has also served, for many years now, as a volunteer teacher and mentor for the Writers Guild of America Veterans Writing Program.